Want to learn to skate on quad skates and get to try what that much-talked-out roller derby really feels like? Come and try skating at Kallio Rolling Rainbow's Open Skate and start a beginner's course in roller derby!
Beginners' courses are held a few times a year as low-entry courses that practice skating techniques with quad skates and the basics of Roller Derby. The course teaches the basics, rules, and skating techniques of Roller Derby from the very beginning. No previous sporting background, skating skills, or knowledge of Roller Derby rules is required. After the course and minimum skills tests, the participants will be able to train for the joint training of the whole club. The age limit for the course is 16 years.
The beginner's course is implemented ten times as a course. After the course, you will have the opportunity to join the Kallio C team and participate in the games.
Register for the fall 2022 beginner's course in advance
You can sign up for next fall's beginner's course in advance. We will confirm the start-up course schedule after the summer and send additional information and the opportunity to confirm registration to all those who have registered in advance.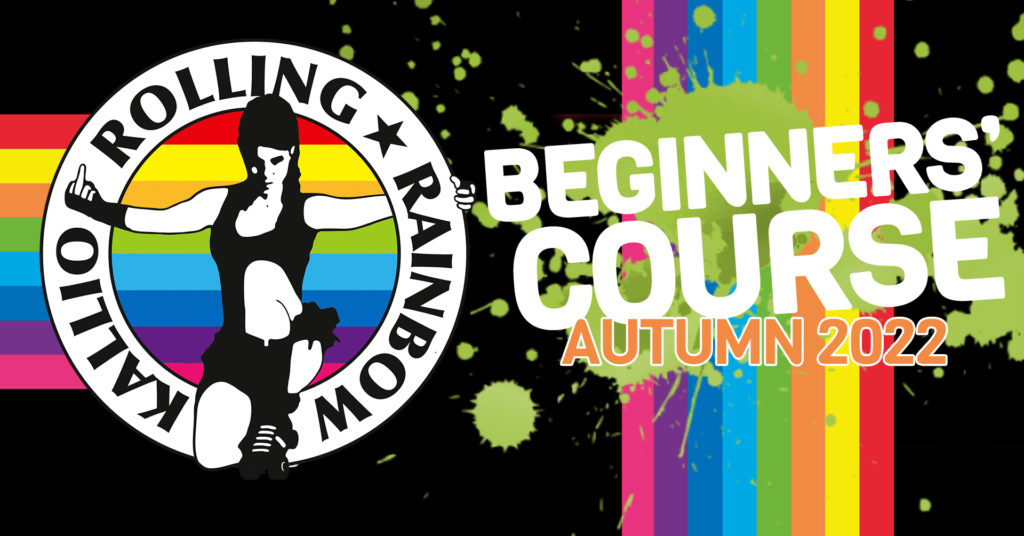 2022 Spring Beginners' Course Basic info
Where: Tue: Grundskolan Norsen, Unioninkatu 2, 00130 Helsinki
Where: Sat: Pasila Sportshall, Radiokatu 22, 00240 Helsinki
When: 12.4.-21.5.2022
Duration: 10 x training
Expences: 40 € / whole course
Skates + Gear rent: 15 €/month (max. 4 months)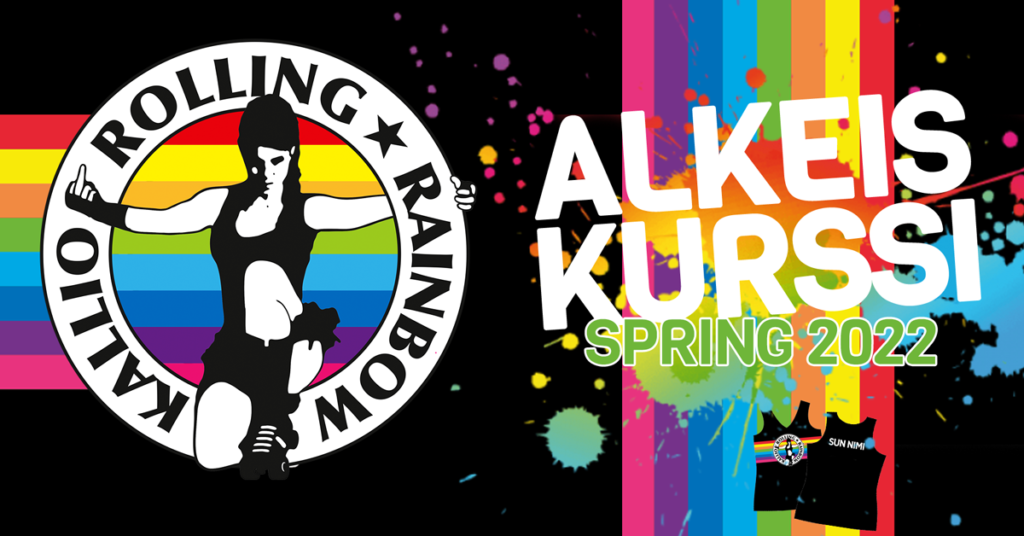 Spring 2022 course schedule:
Open Skate
9.4. Sat at 10-12 (PA)
12.4. Tue at 20-22 (GN)
19.4. Tue at 20-22 (GN)
23.4. Sat at 10-11:30 (PA)
26.4. Tue at 20-22 (GN)
3.5. Tue at 20-22 (GN)
7.5. Sat at 10-11:30 (PA)
10.5. Tue at 20-22 (GN)
14.5. Sat at 10-11:30 (PA)
17.5. Tue at 20-22 (GN)
21.5. Sat at 10-11:30 (PA)
Training places: Tuesdays Grundskolan Norsen (GN) Unioninkatu 2 and Saturdays Pasila Sportshall (PA) Radiokatu 22.