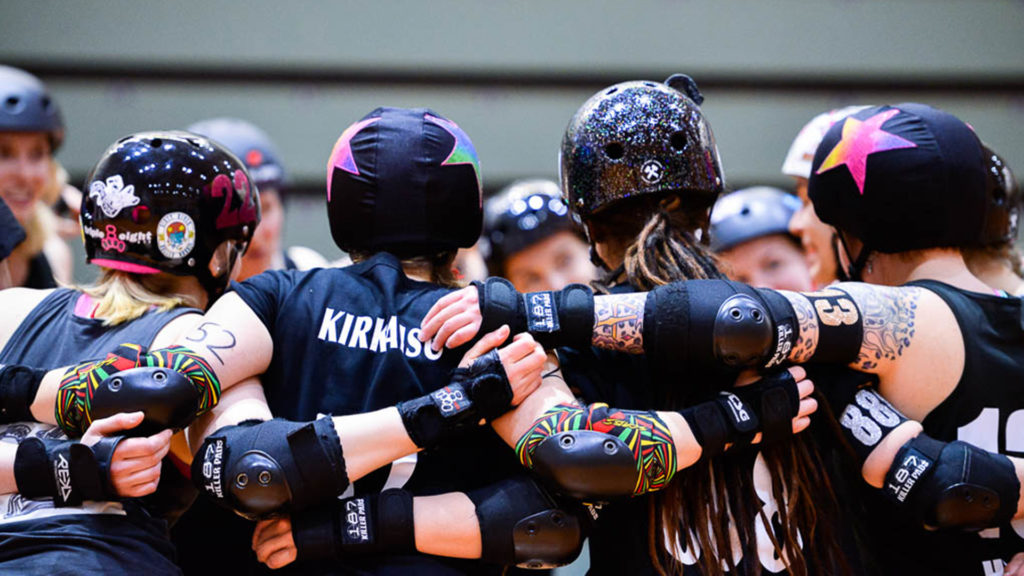 Player application for Kallio Rolling Rainbow's representative and amateur teams is open from Monday, May 9th to Sunday, May 22nd, 2022 at 11.59 pm.
The KRR training group makes the selections and the team charters are to be released by email and in the KRR Facebook group at the latest on Tuesday, May 31st.
In the representative team, you will get to play in the National Series and international games. The amateur team is for newer players and for those who wouldn't like to compete in roller derby.
Experience in training roller derby
Rules knowledge
Minimum skills test or same level skills
Other than KRR-league players must take part in KRR-All-league training in order to determine their skill level
Selected players will need to become league members
Also to play in the National Series it's required to have

Finnish Skating Association's license and
Roller derby inclusive insurance
At the moment it looks like the National Series could start in autumn 2022. There is no available information about the international games yet. In the national series games, track time would be divided among the charter so that each player receives more track time in different games according to an opponent and game-specific competitive goals. This way all members of the charter have the chance to develop skills and experience levels in meaningful, safe ways in appropriately challenging games.
The final game charters will be chosen closer to the games by the team coaches together with the captains of the team.
You can apply to the amateur team if you have passed the minimum skills test or you're on the same skill level.
More information: coaching@kalliorollingrainbow.fi or private message on Facebook Kallio Rolling Rainbow